In Porto Alegre (Brazil), a group of homeless people makes and sells their own newspaper, the "Boca de Rua". More than a source of income, it is an essential organization tool and reporting channel to be heard and seen by the society.
Today, the "Boca" is celebrating its 18th birthday. The group has grown and the city has changed, but difficulties are still there. For these very peculiar journalists, getting something to eat, finding somewhere to sleep and confronting urban violence, are still real everyday concerns… and the important point is not to be alone in this struggle.
Documentary, Brazil, 2020.
Duration 112 min.
Director Cha Dafol Producer Cha Dafol – ALICE Editor Alfredo Barros Sound Designer Juan Quintáns Color Correction Raoni Ceccim Assistent director Annekatrin Fahlke Music composers Rafael Sarmento, Marcelo Cougo, Paulo Bettanzos Trailer editor Douglas Roehrs Design Rafael Sarmento / Prana.
Download: Press kit – Poster – Square card – Banner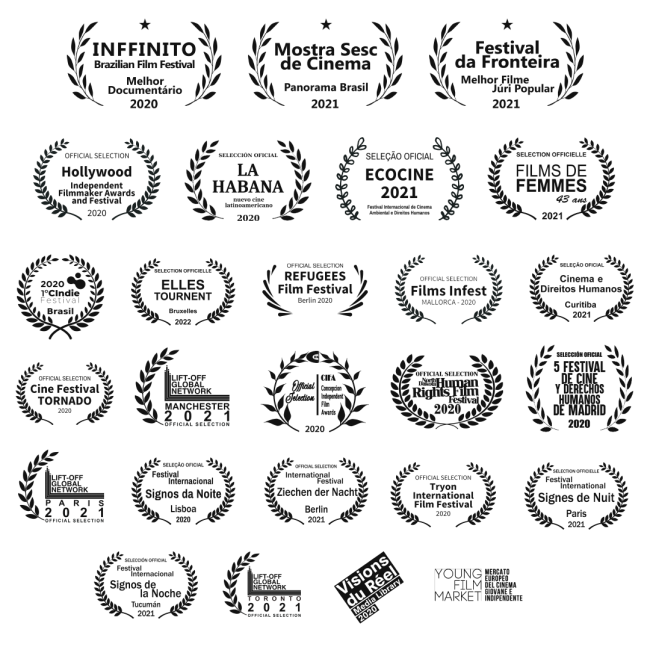 = AT HOME =
Since January 2022, the film has moved around Brazil in independent sessions and alternative spaces. But it is also available online on the following platforms: 
                           YOUTUBE – VIMEO – SULFLIX – BOMBOZILA 
            = ORGANIZE A SESSION =
We beieve that the entire society has a lot to gain from the construction of space for debate in relation to cinema. In any place of the world, be sure you can count on our support to organize a presential or virtual session, in cultural spaces, universities and communities. Please get in touch here.
Para acompanhar a nossa agenda de sessões públicas no Brasil. Siga @deolhosabertosofilme no instagram ou no facebook.

            = SESC BRASIL =
Selecionado na Mostra Sesc – Panorama Brasil, De Olhos Abertos integra o circuito de cinema do Sesc nacional, com sessões gratuitas em todo o país. Confira a programação do Sesc da sua cidade.
            = ICEM VIRTUAL =
Também faz parte do catálogo do ICEM virtual, que promove o debates sobre direitos humanos em escolas, universidades e comunidades de todo o território brasileiro. Saiba mais por aqui.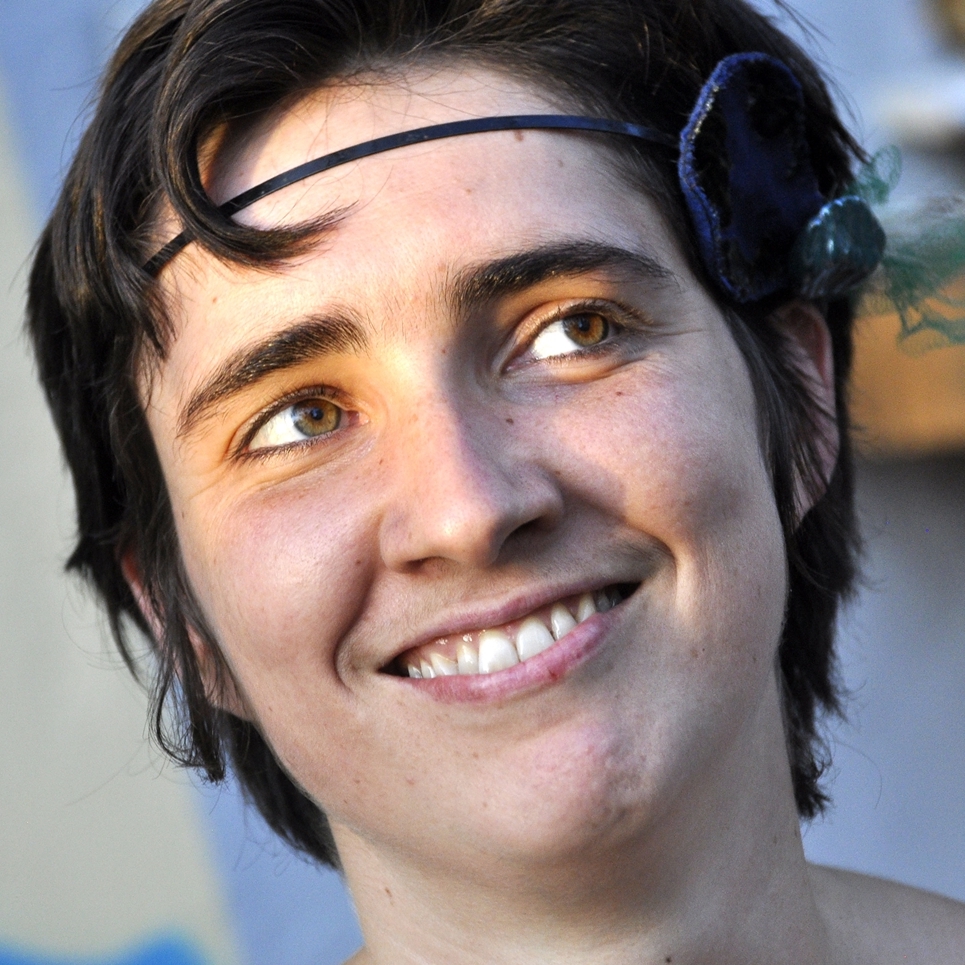 Director
Born in Paris in 1987, resident in Brazil since 2013, Charlotte is a film-director, photographer, writer and musician. When she was still a student in Paris, she directed six short fiction films between 2008 and 2012. Later in Brazil, she started to contribute as an independent journalist to alternative media and non-profit organizations. She is author of "Pietro Germi et la Comédie à l'italienne" (France, 2012) and "Como num romance" (Brazil, 2020). "With open eyes", produced together with a group of homeless people in south Brazil, is her first documentary feature.

Producer
The Agência Livre para Informação, Cidadania e Educação (ALICE) is a non lucrative organization which defends the right to communication. Since 1999, it has developed several project of alternative journalism, debating press ethics, forming critical readers and contributing to democratize and qualify the information in Brazil.
ALICE is a carried on by people from different areas and generation, who are fighting together for a fair and equal society, using arts, creativity, solidarity and democratic relations.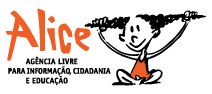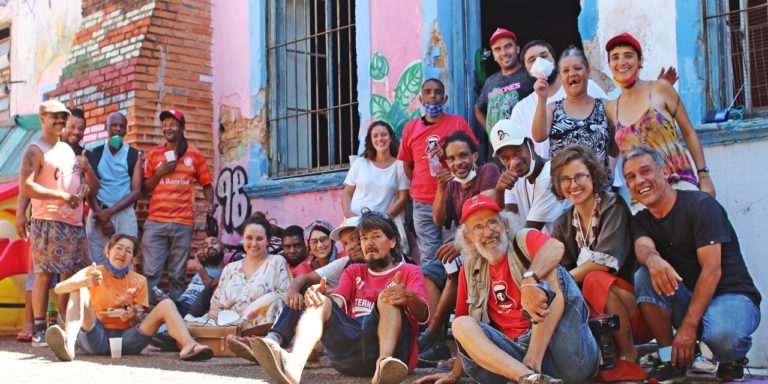 "When the members of Boca gather, they form a circle. No one is in front or behind someone else. In these 18 years we went through a lot of stuff together. TOGETHER: that is the word which defines us. We had some difficult moments and we still have. We suffer persecution and prejudice. We are accused of many things, we lost support and, even worse, many friends, who were murdered, or died due to the bad welfare assistance offered to people who live on the streets. We denounced all these injustices through our paper. But we also tell about good stuff, about our city. Because just like any inhabitant of Porto Alegre, we are citizens too. When the "Boca" started, there was no organization, but today there is. That makes us very proud and encourages us to continue. Long live the "Boca"!" Boca de Rua, n°70, special edition about the 18th anniversary of the project

A strong point of the film is the original soundtrack which mixes independent recordings from local artists and musics from well-known Brazilian composers.
Listen to the Youtube playlist
.